5 January 2016
Soon after the Insurance Law took effect, foreign investors started ploughing capital into their Indian joint ventures, raising their equity holdings.
The long pending demand of insurance players for raising the Foreign Direct Investment (FDI) cap to 49% was fulfilled this year leading to greater flow of foreign funds into India's private joint ventures (JVs) and the move is expected to further attract over Rs 6,000 crore into the sector during 2016.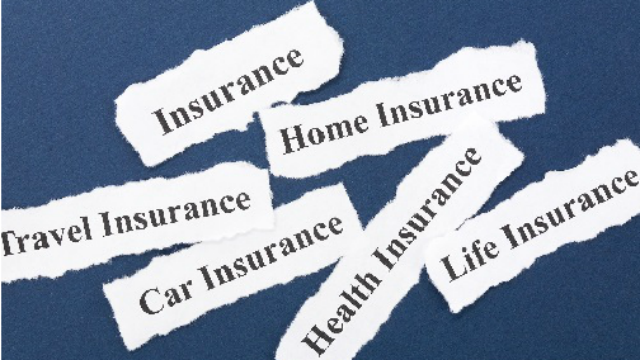 Insurance Laws (amendment) Bill was passed by Parliament in March clearing decks for foreign entities to increase their stake in private sector insurance companies to 49% from earlier ceiling of 26%.
Soon after the law took effect, foreign investors started ploughing capital into their Indian joint ventures, raising their equity holdings.
Companies including AXA of France, Bupa of Britain, Nippon Life Insurance of Japan announced raising stake in their respective joint venture.
ALSO READ: FDI hike in insurance will help deepen penetration: IRDAI
AXA raised stake in both life and non-life insurance ventures with Bharti Enterprises, leading to foreign capital inflow of about Rs 1,300 crore.
Japan's Nippon Life Insurance, too, announced the acquisition of another 23% stake in Reliance Life Insurance for about Rs 2,265 crore. At the same time, Bupa also announced to raise its stake to 49% in Max Bupa Health Insurance for Rs 191 crore.
ALSO READ: UK's Bupa to acquire additional 23% stake in Max Bupa
The Netherlands based Ageon has also increased its stake in life insurance venture Aegon Life Insurance Company to 49%.
Going forward, more than a dozen foreign companies including BNP Paribas Cardif, Insurance Australia Group, Aviva Plc, Standard Life Plc, AIA, QBE Insurance Group and Fairfax Financial Holdings of Canada are expected to raise stakes in their ventures.
Mitsui Sumitomo Insurance Company of Japan also proposed to increase stake to 40% from 26% in Cholamandalam MS General Insurance Company for consideration of about Rs 883 crore.
ALSO READ: Tube Investment approves 14% stake sale in Cholamandalam MS to Mitsui
As many as 10 insurance companies have applied for regulatory clearances to bring in foreign investment of Rs 6,192 crore. They have applied to Insurance Regulatory and Development Authority (IRDAI) and Foreign Investment Promotion Board (FIPB).
According to IRDAI, the total FDI in insurance sector as on March 31, 2015, was about Rs 8,031 crore.
As per an estimate, increase in foreign investment cap in the insurance sector to 49% will eventually result in capital inflow of $6-8 billion (nearly between Rs 39,858- 53,144 crore).
There are 52 insurance companies operating in India, of which 24 are in the life insurance business and 28 in the general insurance. State-owned General Insurance Corporation (GIC), in addition, is the sole national reinsurer.
In order to deepen the re-insurance market, IRDAI permitted UK-based Lloyds to set up business in India.
Lloyds India will ensure that the market and the constituents are housed in one location for the conduct of reinsurance business.
Among other developments was on distribution front as corporate agents were given option of tying up with multiple insurers in each line of business.
"This may possibly change the third party distribution landscape in the industry. New formats of distribution such as Insurance Marketing Firms may provide new business models," Max Life Insurance Managing Director Rajesh Sud said.
According to Tapan Singhel, Managing Director Bajaj Allianz General Insurance, the Pradhan Mantri Suraksha Bima Yojana (PMSBY) and Pradhan Mantri Jeevan Jyoti Bima Yojana (PMJJBY) initiatives launched this year by the Prime Minister Narendra Modi are great examples of how simplicity of a product, a robust distribution network and use of mobile technology can transform the entire industry.
"This was a great step forward for an industry that is known to be complicated and highly jargonised, since the initiative showed how we can reach millions of customers when the products and process are simplified," Singhel said.
Thus, in 2016, one can expect to see simplification and transparency in product design with an emphasis on responsiveness relating to 'customer mindfulness' and 'customer engagement'.
"Focus on sales practices, adequate disclosures, seller accountability, grievance management and claims settlement are likely to occupy the industry's attention as well in the coming year," Sud said.
Regulation related to no rejection of death claims after three years, will require the life insurers to increase underwriting efforts at the time of policy issuance, he said.
Source: dna